Activities
Scuba Diving And Snorkeling
Phuket provides breathtaking coral reefs that you can snorkel and scuba dive at. You can go to a diving tour where they bring you out on a boat to see multiple coral reefs, such as Phuket Dive Tours-Kata Beach Scuba Diving. They also provide snorkeling tours for people who do not want to scuba dive or don't have a license. If you do not like the tours and like to adventure more they have incredible beaches you can go and snorkel at on your own. Some of the best beaches to snorkel at are Ao Sane, Kata Noi, and Paradise Beach.
Tsunami Effects
On December 26, 2004 a tsunami hit Phuket Thailand. It was a devastating tsunami that came without warning. The tsunami had many effects on Phuket. When you go to Phuket go out on a boat and see the cliffs that were molded by the impact of the tsunami hitting them. It was my favorite activity we did in Phuket because you got to see how strong the tsunami was when it hit Phuket. They showed us their new safety systems such as the tsunami warning system. The tsunami destroyed Phuket but in a matter of a couple years they got right pack up and everything was new again. Don't be afraid to visit Phuket because of the tsunami because you will miss out on the incredible experience of going there and getting to learn about their culture. In my opinion, I think the tsunami should be one of the reasons you should travel to Phuket, it really is one of the most breathtaking sight I have ever seen.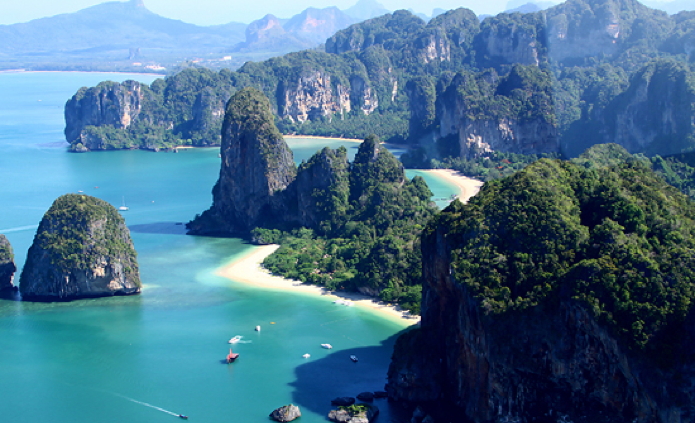 Elephant Sanctuary
In Phuket, there are many elephants that are very interesting to see. Phuket has elephant sanctuaries that you can visit where you can feed and walk elephants, such as Phuket Elephant Sanctuary. Elephant sanctuaries are for sick, injured, and old elephants that are tourtured by tourist attractions. The sactuaries offer peace for them and they can roam free and not be abused. Going to an elephant sanctuary is better than going to ride on elephants meant for tourists. This is because in a sanctuary you get to see the elephants happy and at ease but the tourist elephants are abused, and it is not good to support something that abuses these animals. Instead, you can go an see elephants and observe them at a peaceful way that is incredible to see.